Gaurav Gulati
Asia's Leading Personal Branding & Engagement Expert, and Life Observer Author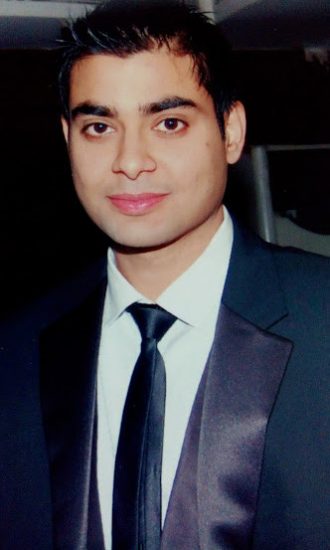 Gaurav Gulati is highly-rated as an international speaker, and published author. He is also active as a Fortune 500 Consultant, Personal Branding Expert, and Brand Engagement Strategist, offering his expertise to countless firms and individuals throughout the world, including many artists, models, executives, professionals, CEOs, politicians and celebrities, among others.
Gulati is responsible for the outstanding success of some of the world's most efficient brands, and he has acquired an incredible reputation through the span of the last ten years: he is highly respected for his ability to improve the profile and engagement rate of a brand. His innovative approach has been featured in various media reports and blogs, and earned him the title of Asia's Leading Personal Branding & Engagement Consultant.
Gulati is a Certified Six Sigma Black Belt and Project Management Professional. He holds an MBA in Marketing, PGD in International Management from University of the West of England and a BBA.HM. He has also studied Brand Management from University of London and Personal Branding from University of Virginia.
Gaurav Gulati is also the founder of Indian Authors Association (Not-for-profit organization) which is India's first inclusive association dedicated to promoting authors, poets, script writers and lyricists around the world.
Truly passionate about this world, Gulati is a strong advocate of change and progress, in life and one's career and professional path. As a professional advisor, he often helps his clients discover their unique passion and skills, and arrange the variables in their lives to map out strategic plans to build head-turning global brands.
Gulati possesses a genuine desire to see his clients' dreams manifested as reality. He has a sincere passion for his line of work and a tenacious drive to succeed. When he isn't transforming lives through the power of brand consulting, he enjoys spending time with his German Shepard "Audi" and Rottweiler "Rochas", and exploring new foodie hangouts with his beautiful wife Ritika.
Gulati's COMMITMENT
I promise a lifetime commitment to your growth, I understand that when you come to me for guidance and solutions, you are placing your future in my hands. I take that seriously and guarantee to find you the right solutions with my 'tailor made' approach.  It is my mission to be recognized globally as No.1 in my field by making my clients No.1 in theirs because your success and growth is my vision. 
CREATING YOUR GROWTH PATH
BUILDING YOUR MARKET & AUDIENCE