Born on July 1, 1967, in Ladysmith, British Columbia, Canada, blonde beauty Pamela Anderson is a Canadian-American model, actress, activist, television personality and author. Famous for Baywatch and her voluptuous pictures on the Playboy magazine cover, this Hollywood bombshell is one of the best personal branding examples of the 90s. Pamela became internationally known after appearing on the TV series Baywatch; according to various media reports, she made $60,000 per episode. In the 1990s, Anderson of Baywatch was every boy's fantasy.
Having almost 3 million followers on her various social media accounts, Pamela Anderson is a great example of a celebrity personal brand, who can boost your brand products and services through her popularity. Appeared 14 times in total on the cover of Playboy, Anderson is surely the stalwart of the magazine.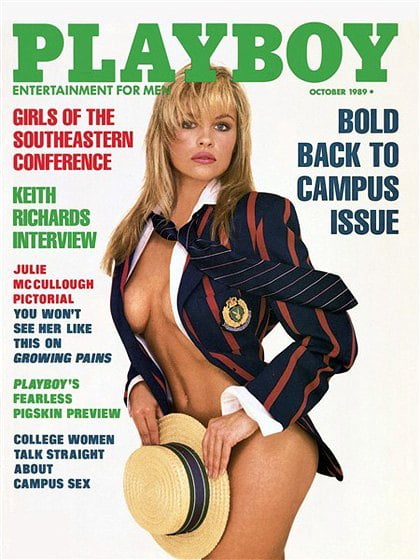 In her modelling career, she's been quite popular with many magazines and has been voted in many magazine polls over the years, including Number 11 in Sci-Fi's Sexy 50 by Femme Fatale Magazine and Number 17 out of 102 sexiest women in Stuff Magazine.
She posed naked in Stella McCartney's store in London in 2006 to protest against the exercise of real fur for making clothes. Be it going for enhancement of her breasts or stripping for a cause; the gorgeous actress has always managed to stay in the news. And she managed all this in the age of no social media.
Brand Secret Ingredient: Baywatch and Playboy, Anderson has been 14 times on Playboy's cover.
Approx Networth: Between $12-20 million
Instagram Followers: 1.2m